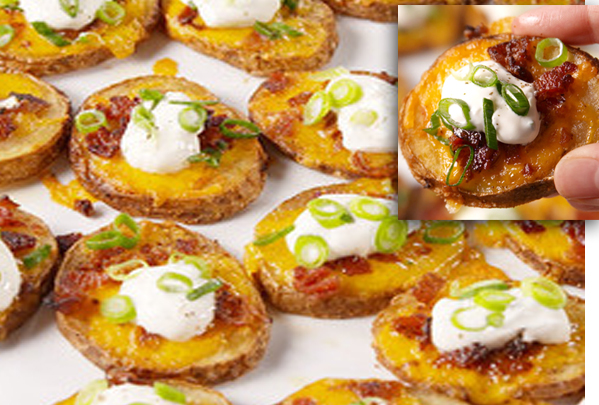 These potato slices are AMAZING! A perfect side to your favorite main entree.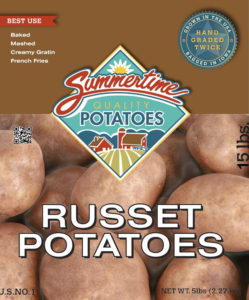 Ingredients:
3 Summertime russet potatoes, scrubbed clean
2 T olive oil
kosher salt
Freshly ground black pepper
Pinch cayenne pepper
1 tsp garlic powder
6 slices bacon, cooked and crumbled
1-1/2 C shredded Cheddar
3 green onions, thinly sliced
Sour cream, for serving
Directions:
Preheat oven to 400°.
Slice potatoes into 1/2″ coins.
In a large bowl, toss the potato rounds in olive oil. Season with salt, pepper, cayenne and garlic powder, and toss until evenly coated. Place in a single layer on a large baking sheet. Bake for 30-40 minutes, until lightly browned and tender, flipping halfway through.
Top each potato round with cheese and bacon. Broil until melty, about 2 minutes.
Dollop sour cream onto each potato and garnish with green